Herbal Aloe Concentrate: Mango 473 ml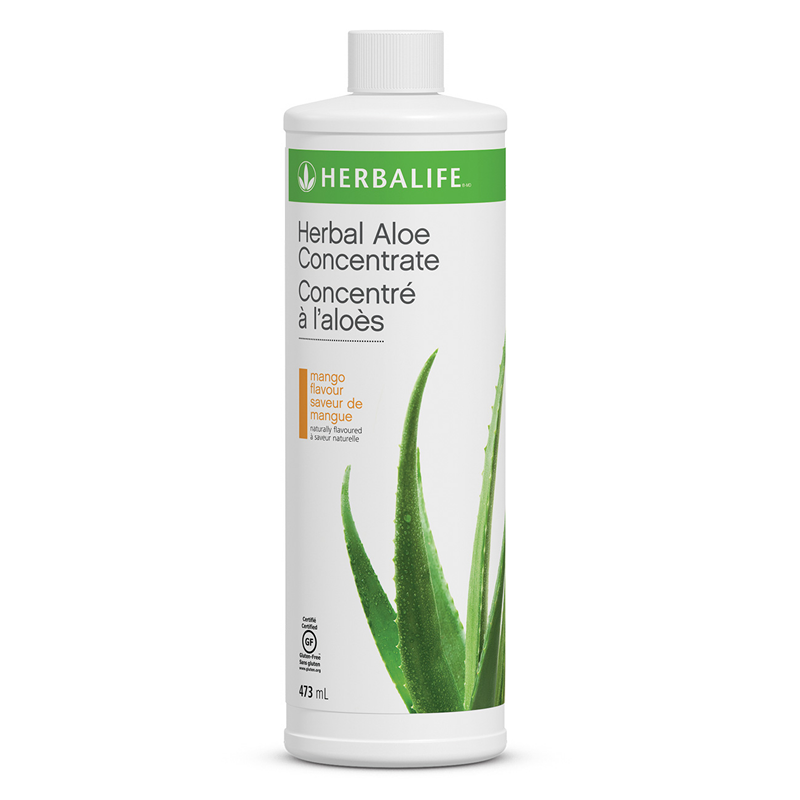 SKU 1065
Price $49.25
Overview
Our Herbal Aloe products, available in original and delicious mango, cranberry and mandarin flavours†, are formulated with premium-quality aloe vera and is a great replacement for soda or high-sugar juices.
†Available for Herbal Aloe Concentrate only.
Key Benefits
Provides nutrients from the aloe vera plant.
Choose from ready-to-drink and concentrate and options.
Fast Facts
Made from premium-quality, whole-leaf aloe vera
Includes the soothing benefits of chamomile
Free from bitter-tasting aloin
Available as a ready-made drink, an easy-to-prepare concentrate forms
Usage
Herbal Aloe Drink: Drink as desired.
Herbal Aloe Concentrate: Mix three capfuls (15 ml) with 120 ml water. To prepare 1 litre, mix 120 ml concentrate with 950 ml water.