Best Defense: Orange Boost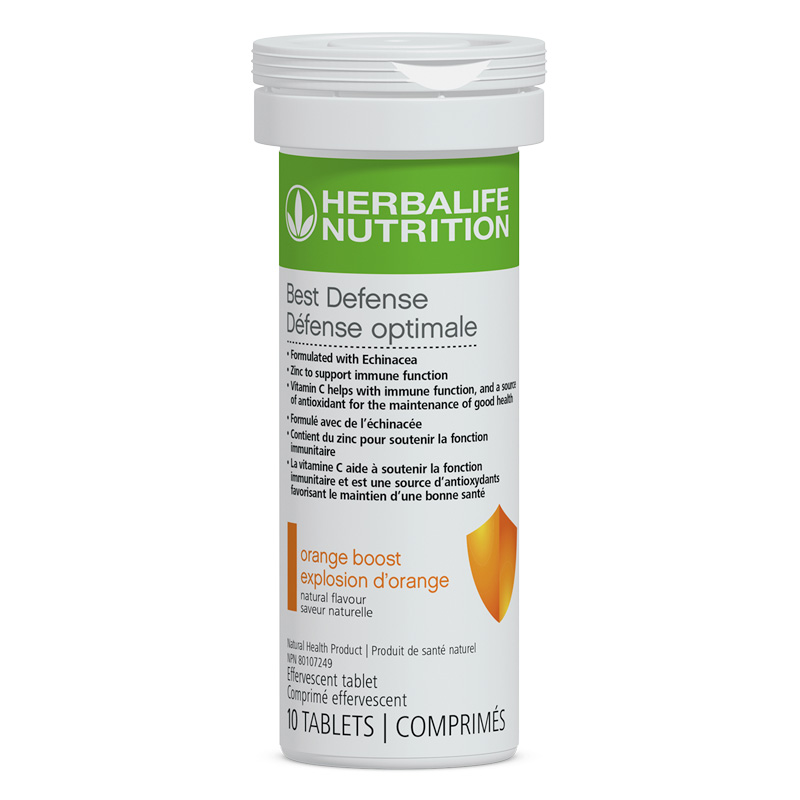 SKU 1502
Price $19.60
Overview
Support your immune system when you need it the most with Best Defense. Enjoy the refreshing taste of this naturally flavored, effervescent natural health product.
Key Benefits
Formulated with echinacea
Zinc to support immune function
Vitamin C to help with immune function 
Details
Best Defense is formulated with echinacea, 1000 mg of vitamin C, and 8 mg of zinc per serving to help support your immune system.
Usage
Drop 1 effervescent tablet in 250 ml of hot or cold water, let fully dissolve, and drink.
Take up to 2 times a day as needed.
Take with foods, a few hours before or after taking other medications or natural health products.