Roasted Soy Nuts: Chile Lime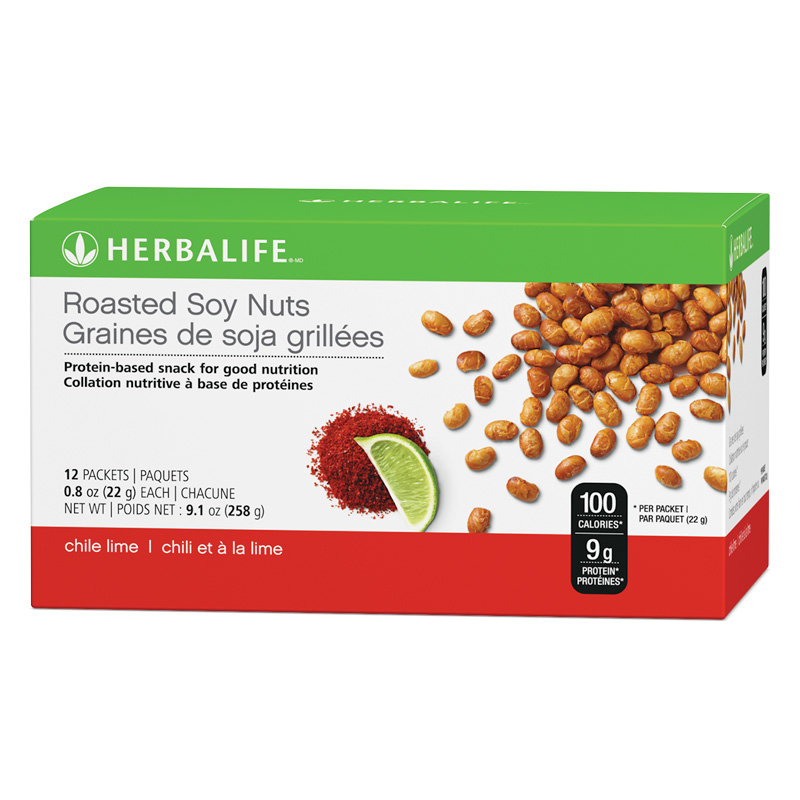 SKU 3142
Price $20.95
Overview
This delicious, crunchy, nutritious treat makes an ideal snack at only 100 calories per serving and packed with 9 grams of protein. Available in Chile Lime flavour.
Loaded with protein yet low in calories, our Roasted Soy Nuts make a great anytime, anywhere snack.
Key Benefits
Encourage nutritious snacking
Packed with 9 grams of protein per serving
100-calorie packets
Usage
Enjoy one or two packets of nutritious Roasted Soy Nuts as a daily snack.