High Protein Iced Coffee: Caramel Macchiato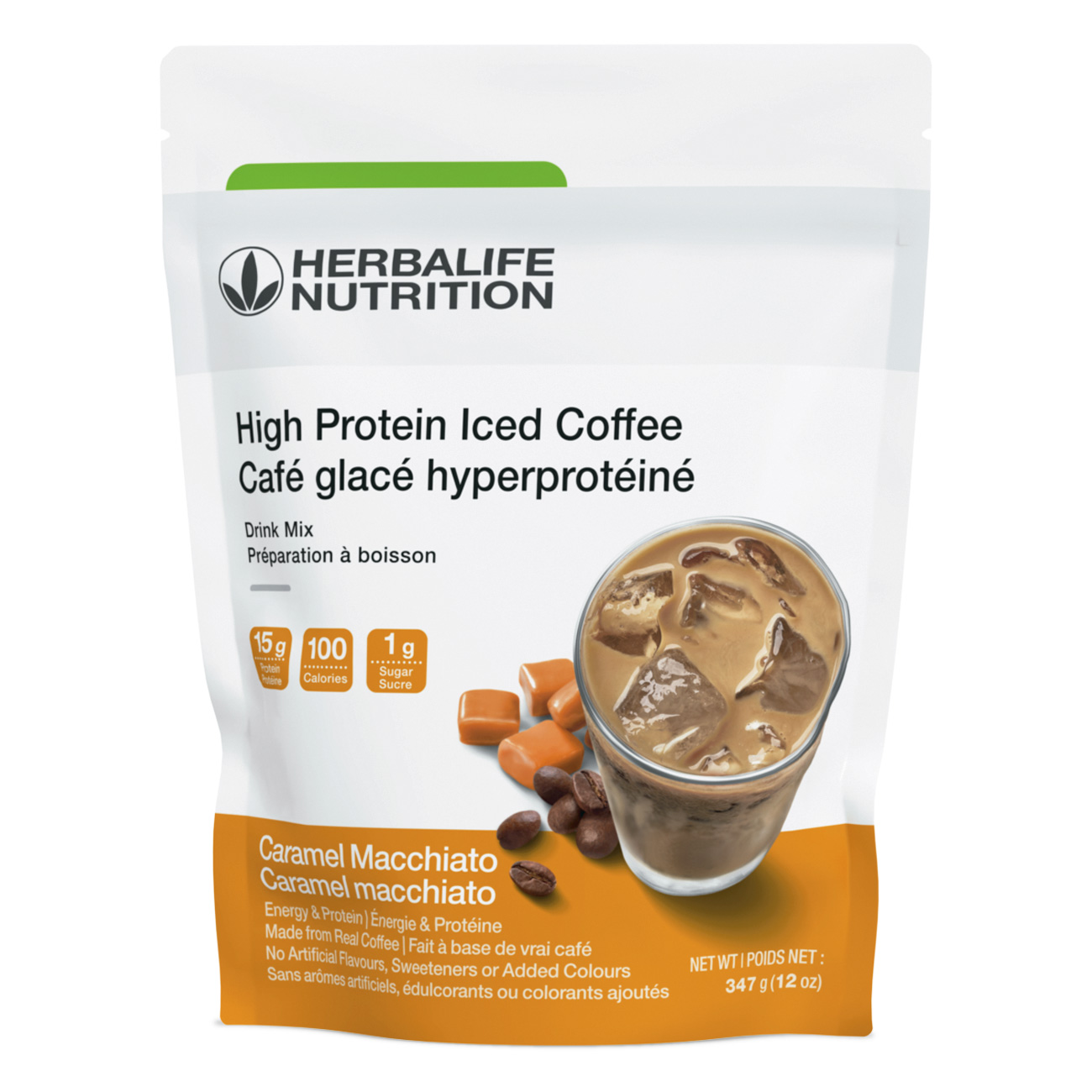 SKU 216K
Price $62.30
Overview
Get a delicious, refreshing pick-me-up to keep you going throughout your day with this tasty blend of real coffee and whey protein. High Protein Iced Coffee brings that coffeehouse taste you love without the high sugar and artificial sweeteners, and packs 15 grams of protein per serving to support lean muscle growth.
Protein is vital to a healthy diet, as it's one of the essential building blocks for many cell components in your body. Protein helps satisfy hunger, build muscle tissue, maintain lean muscle mass, and gives you energy.
Key Benefits
15 g protein per serving
100 calories per serving
Up to 2 g of sugar per serving
80 mg caffeine per serving
Low-fat
Suitable for vegetarians*
No artificial flavours
No added colors
No artificial sweeteners 
Usage
For best results, fill shaker cup with 250–375 ml of cold water. Add rounded 2 scoops of High Protein Iced Coffee. Shake and pour over ice. 
Alternative preparation method: Use blender on low speed instead of shaker cup
*Products that do not contain any meat, poultry, fish, seafood or insects.