Herbalife24 Rebuild Strength: Chocolate 1010g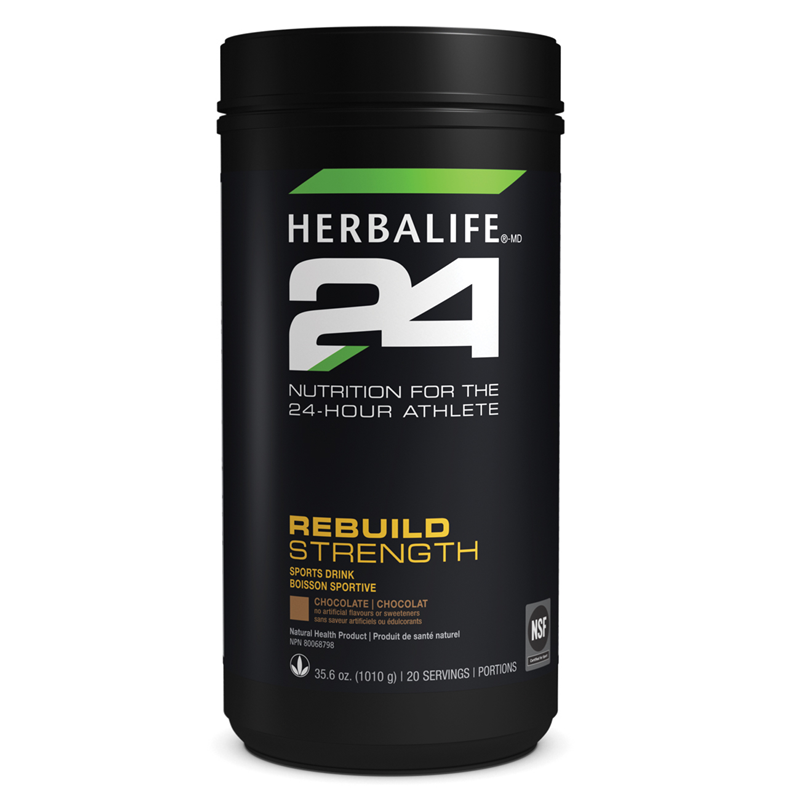 SKU 1417
Price $77.30
Overview
Herbalife24 Rebuild Strength is a sustained muscle building sports that delivers a tri-core protein-amino blend of free amino acids, whey and casein proteins, along with vitamins and minerals.
Key Benefits
24 g of milk, whey and casein protein per serving.
Helps with connective tissue formation.
Provides antioxidants for the maintenance of good health and helps with the development and maintenance of bones and cartilage.
Helps in the formation and proper function of red blood cells and provides support for a healthy glucose metabolism.
Contains 5.25 g of Branched Chain Amino Acids (BCAA's)
No artificial flavours, colours or sweeteners.
Usage
Mix 2 scoops (50.5 g) with 8 fl oz of water or liquid of your choice.
Shake vigorously.
Consume one shake per day within 30 minutes following physical activity.