Herbalife® Simply Probiotic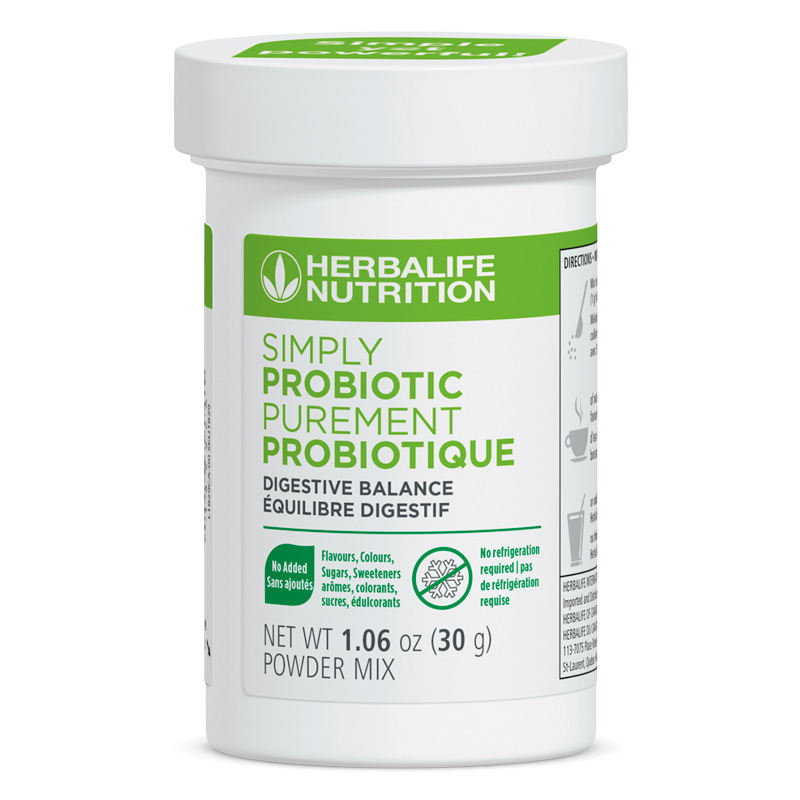 SKU 1829
Price $39.30
Overview
Simply Probiotic is a daily, science-backed probiotic that provides 1 billion active probiotic organisms, which promote digestive health. It is formulated with a powerful CFU GanedenBC30®* probiotic, which is a bacillus coagulans GBI-30 6086, that aids in carbohydrate and protein digestion. This probiotic is tough enough to survive the gastric journey to get to where it counts, helping you feel your best every day.
Key Benefits
Delivers 1 billion active probiotic organisms per serving
Up to 70% of BC30 cells survive to colonize the gut†
Helps provide balance to good and bad bacteria (improving the gut bacteria profile)
Aids in carbohydrate and protein digestion
Made with non-GM ingredients
Zero calories
No added flavours, colors, sugars or sweeteners
Portable, perfect for on-the-go use
Usage
No refrigeration required
Mixes easily with your favorite food or beverage (hot, cold or frozen)
Mix one scoop (1 g) with 12 oz. of water or your favorite hot or cold Herbalife Nutrition beverage
*GanedenBC30® is a registered trademark of Ganeden Biotech.
†Based on in vitro study simulating gastrointestinal conditions.