Green Tea: Pomegranate 48g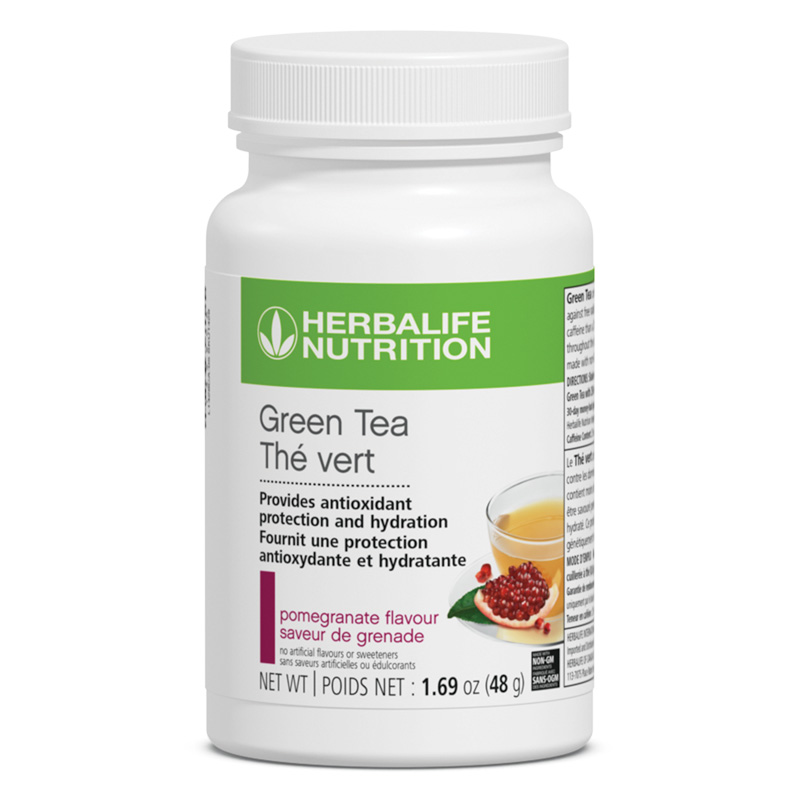 SKU 1428
Price $57.50
Overview
Green Tea provides hydration throughout the day and contains antioxidants that help provide protection against free radical damage. With only 25 mg of caffeine per serving, this refreshing tea is lower in caffeine than an 8 fl. oz. cup of coffee.
This refreshing, low-caffeine beverage contains antioxidants for protection against free radicals, providing hydration any time of day.
Key Benefits
Hydration for any time of day
Supports the body's antioxidant activity
Protects against free radical damage
Contains no artificial colours, flavours or sweeteners
Zero calories
Fast Facts
Instant Tea Mix with 0 calories
Made with non-GM ingredients
Kosher certified
Usage
Mix approximately ½ teaspoon (0.8 grams) with 8 fl. oz. of hot or cold water. Enjoy 2-3 servings per day.