Active Fibre Complex Select: Tropical Twist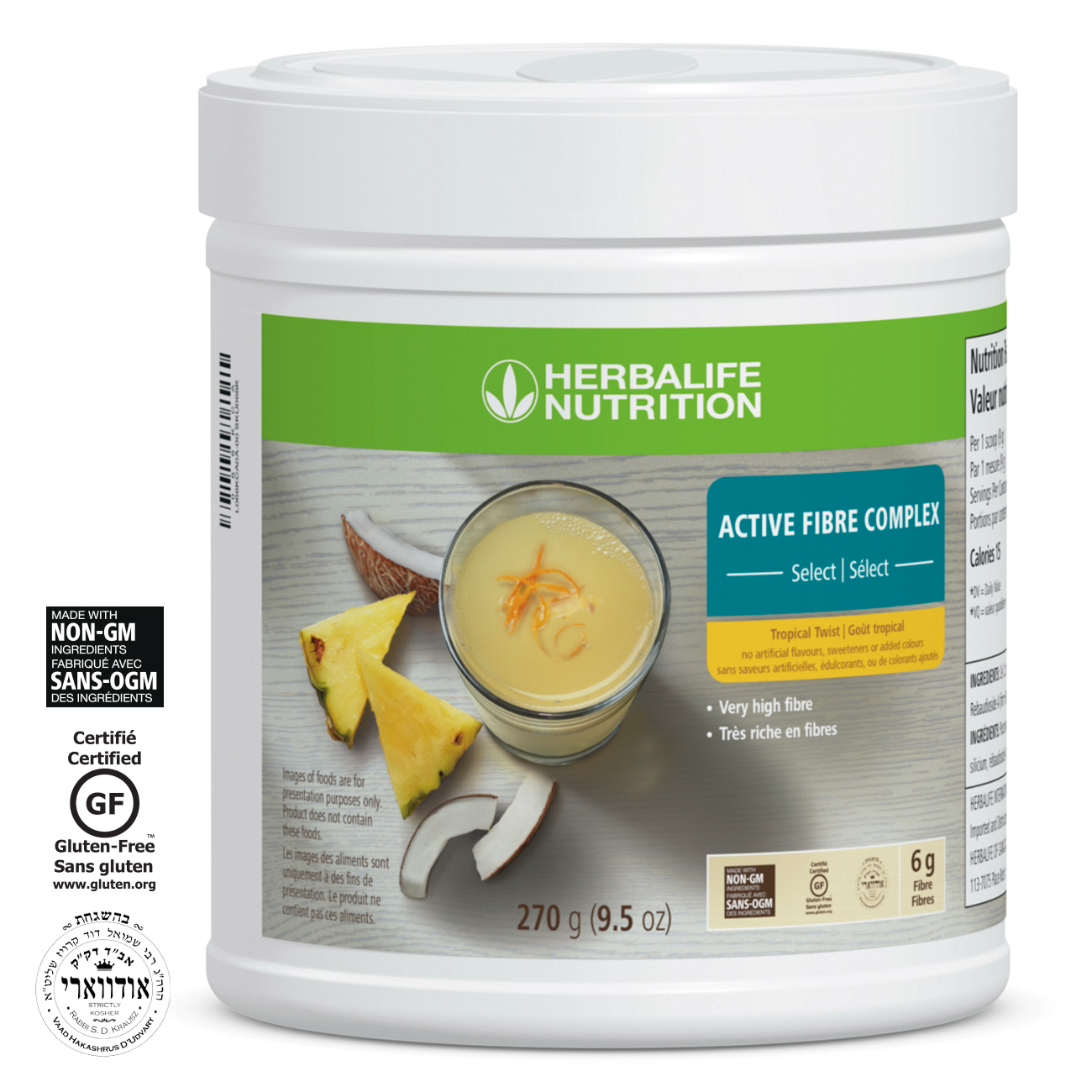 SKU 066K
Price $49.90
Overview
Active Fibre Complex Select Tropical Twist provides a very high source of dietary fibre. Simply enjoy in water or add it to your favorite shake, aloe or tea.
Key Benefits
6 g of fibre
Promotes regularity*
Made with non-GM ingredients
No artificial flavours, sweeteners or added colors
Suitable for vegans†
Details
Specially formulated with very high fibre of 6 grams per serving, which supports the recommended daily intake of 28 grams of fibre.
Fast Facts
Gluten-free certified
Kosher certified
Suitable for diabetics‡
Usage
Mix one scoop with 375 ml of water
Makes a great addition to Formula 1 Select as part of a tasty shake recipe
Can be combined with Simply Probiotic
*Four servings per day contain 16.4 grams of cellulose fibre, which promotes regularity.
†Products that contain no animal or animal by-products whatsoever, including dairy and eggs. No animal ingredients or by-products are used in the manufacturing process and no animal testing is performed on the final product.
‡Herbalife Nutrition®-MD products do not treat diabetes, but diabetics can use them.