Active Fiber Complex: Apple 240g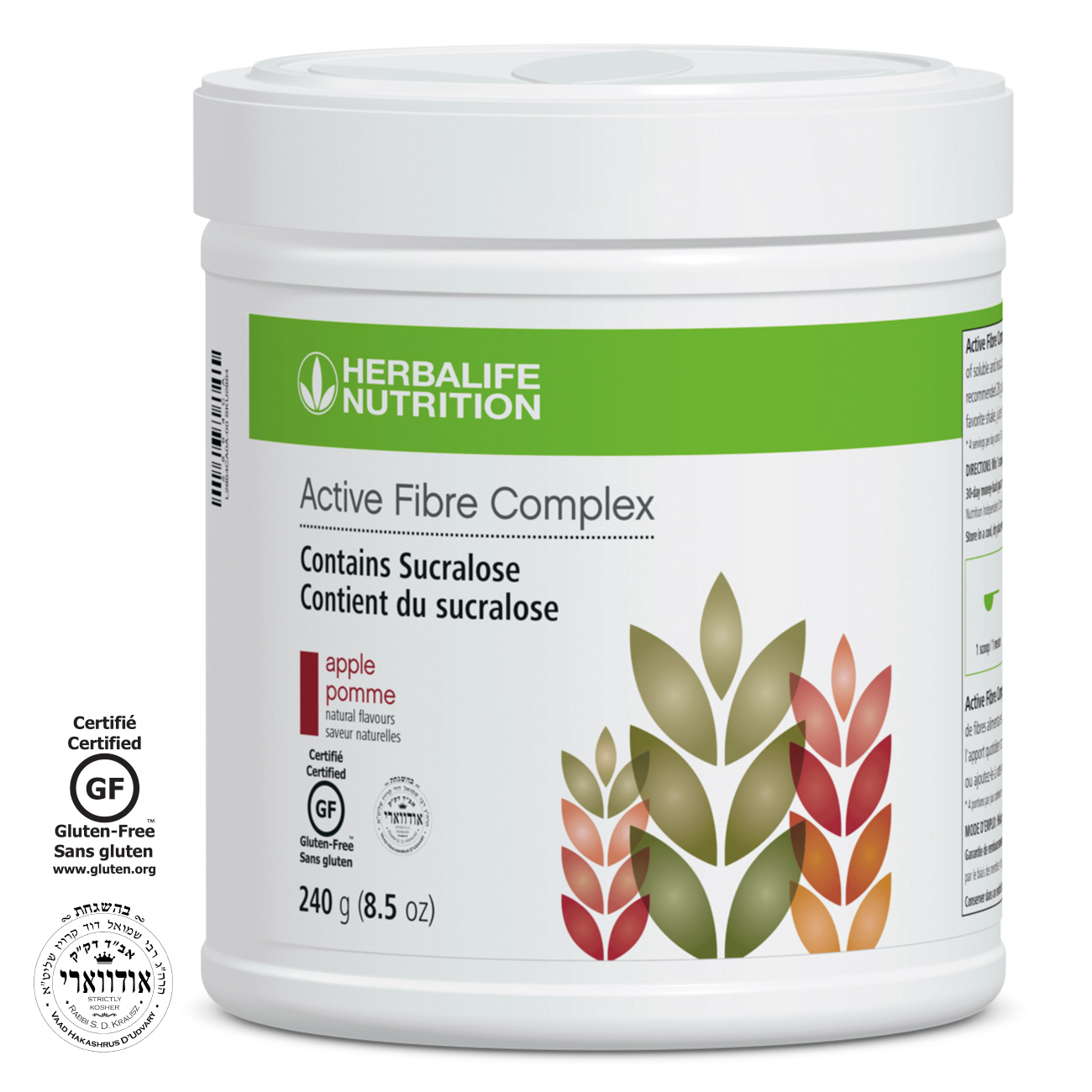 SKU 2864
Price $45.35
Overview
Promote regularity* in your digestive system by adding Active Fibre Complex Apple to your daily routine. This gluten-free product is delicious on its own or when added to your favorite shake, juice, tea or aloe.
Active Fibre Complex promotes regularity* with a very high source of soluble and insoluble dietary fibre. Each serving provides 6 grams of the recommended 28 grams daily intake of fibre.
Key Benefits
6 g of soluble and insoluble dietary fibre (very high source)
Usage
Mix one scoop with 375 ml of water
Take 4 servings per day to promote regularity*
*Four servings per day contain 16 grams of cellulose fibre, which promotes regularity.
†Products that contain no animal or animal by-products whatsoever, including dairy and eggs. No animal ingredients or by-products are used in the manufacturing process and no animal testing is performed on the final product.