Herbalife SKIN®-MD Clearify®-MD Moisturizer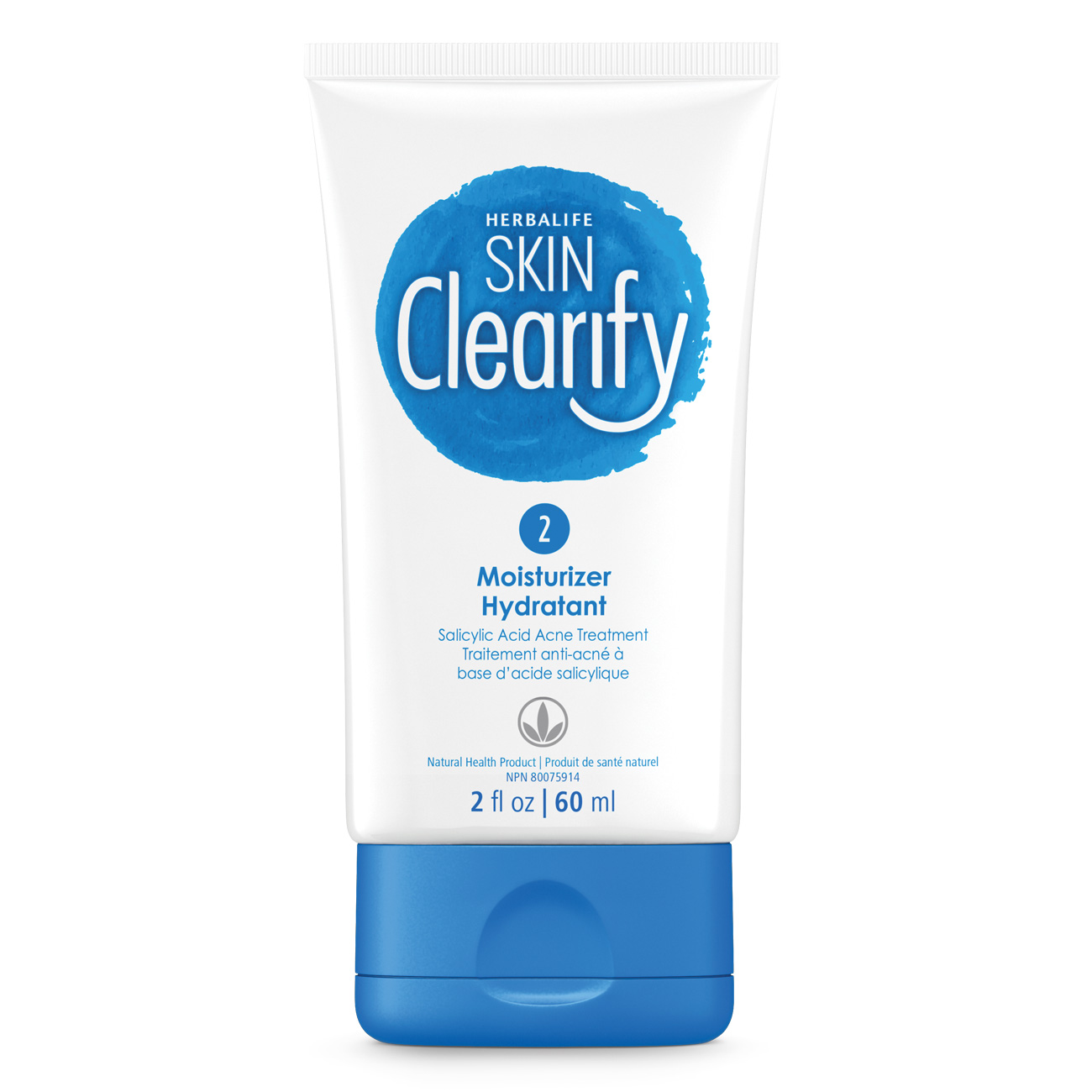 SKU 0812
Price 31.55
Overview
Hard on acne, but not on your skin! Our dermatologist-tested Moisturizer combats breakouts with the acne-fighting power of salicylic acid.
Key Benefits
Clears up most acne blemishes and allows skin to heal
Helps prevent new blemishes from forming
Key Features
No added parabens
Dermatologist tested
Usage
Clean skin thoroughly with Clearify®-MD Cleanser before applying this product
Cover the entire affected area with a thin layer of Clearify®-MD Moisturizer one to two times daily
For best results, apply AM and PM
Because excessive drying of the skin may occur, start with one application daily, then gradually increase to two times daily if needed or as directed by a doctor. If bothersome dryness or peeling occurs, reduce application to once a day or every other day.
Fast Facts
Contains the acne-fighting power of salicylic acid, plus a fresh-scented botanical 
Clears up most acne blemishes and allows skin to heal
Helps prevent new blemishes from forming